Suspension system
---
High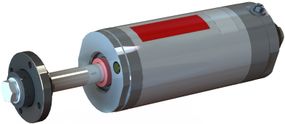 Features
For vehicles which are operated in cross-border standard-gauge rail traffic, a high suspension system is mandatory.
The distance to the track is 60 - 130 millimetres at high level. If necessary, the brake is lowered down onto the track via four actuation cylinders. The actuation cylinders are operated pneumatically. When lowered (brake is resting on the track), the cylinders are under pressure.


---
Low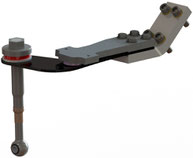 Features
The low suspension system is exclusively used for tram or urban railway systems. Rigid electromagnetic brakes have been implemented as standard here. They are used up to a speed of 100 kilometres an hour.


---
High-Low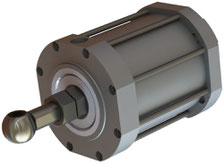 Features
The high-low suspension system is used for standard-gauge rail systems which are primarily used on secondary lines and not in international traffic. It was developed as a compromise between both previously mentioned variants.


Our services
---
■ Development
■ Design
■ Manufacturing
■ Spare parts supply
■ Reconditioning/Repairs